Recruit, make sales, and handle business events faster
Build templates fast & easily
Create templates for intros, recruiting messages, or replies for candidates. Personalized templates take seconds to set up.
You can add text, images, links to your articles, attachments, and even custom variables such as the person's first name, to personalize your message.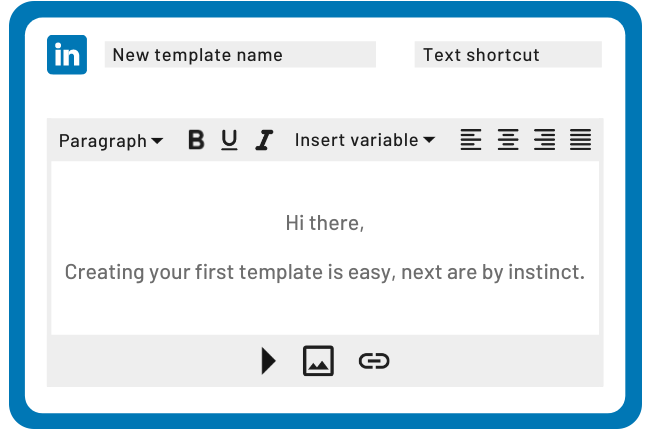 Insert templates quickly
Don't waste time copying and pasting messages or replies when communicating with your LinkedIn connections. Insert snippets by typing the template shortcut then pressing Tab on your keyboard.
Open the templates dialog by pressing Ctrl/Cmd + Space in any Reply area. Search through your templates and insert the one you need.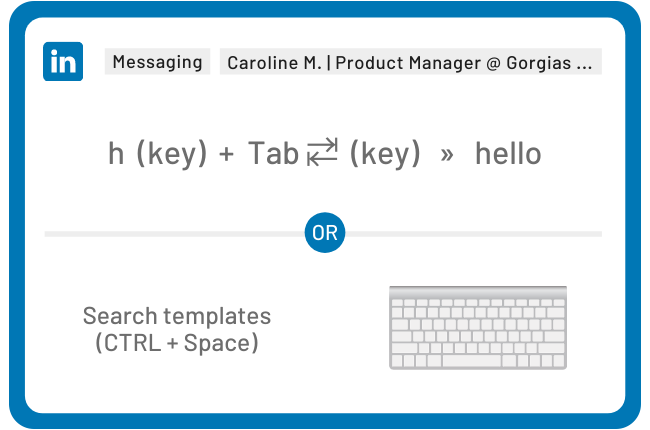 Share templates with your team
Find the best people for the job and promote your services by using the same text snippets with your whole team. Collaborate on shared templates to improve and send the most effective messages.
Shared templates sync with everyone. Text changes, updated links, or fixed typos will be instantly updated.
Templates can be shared with your entire team or only with specific teammates. You can add unlimited people on your team and get unlimited templates on the Premium plan.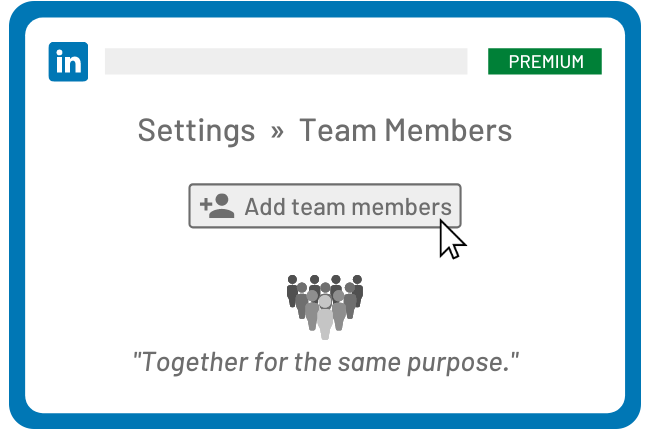 Reduce response time
Contact more people in a shorter time, reply faster to connection requests, and send effective direct messages.
Using a set of standard templates will make sure you have the most effective messages and answers to common questions.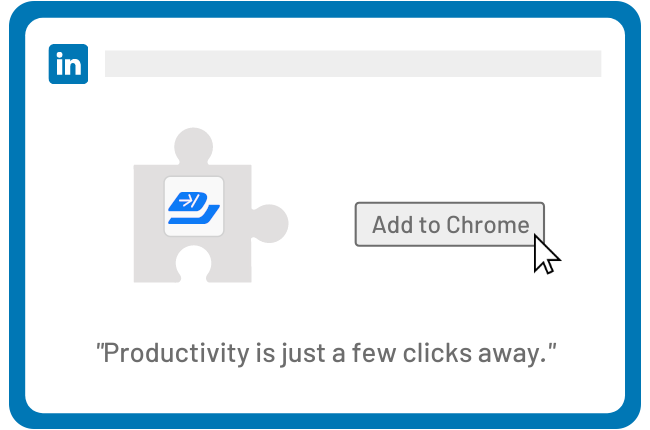 I love Briskine - I am a Recruiter and it makes my life so much easier. Everyone I meet in my industry I share this amazing tool with. The G on the side of my Gmail is so convenient and perfect.

Thank you for creating this tool that makes me smarter and more efficient.
Must have for anyone communicating with emails in a work environment. This has worked for me on CRM systems as well.
I think this extension couldn't be any better. It's just perfect in every way, and I'm a critical person and software developer. The UI is intuitive, and it just takes a word and Tab to expand a template.

Thanks so much you for all the time saved!
Rated 4.4 stars on the Chrome Web Store
Used by over 100,000 people
What our customers say
Briskine enables our customer support to keep its high quality regardless of the growth of our customer base. I fully recommend it.