Edit tags and add some color to your dashboard
We've added some new features to help you better organize tags, and easily spot templates with tags.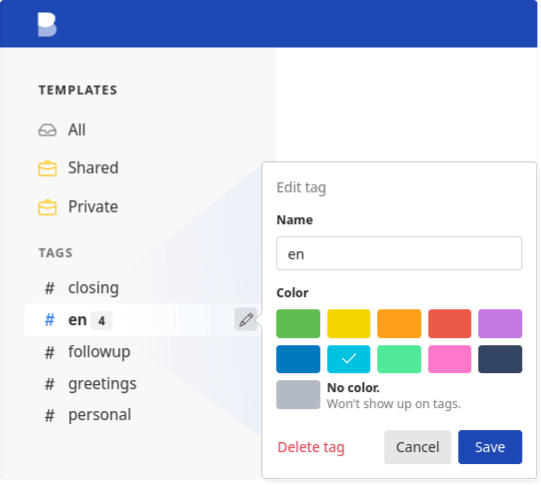 You can now edit tag names, add colors to each tag, and delete tags - removing them from all the templates they're used on.
Hover the tag list in the sidebar for the new Edit tag button to show up. Pressing the button will open the Edit tag popup and allow you to make any changes to it.
Tag colors
When you choose a color for a tag, this will reflect everywhere the tag is used. Tag colors are most visible in the template list, but you'll also see them in the tags sidebar, the bulk manage tags popup, and in the tag selector when editing a template.
Using colors on tags gives you a quick way to find the templates you're looking for, when browsing the template list.
If you're not big on colors, you can choose the No color option.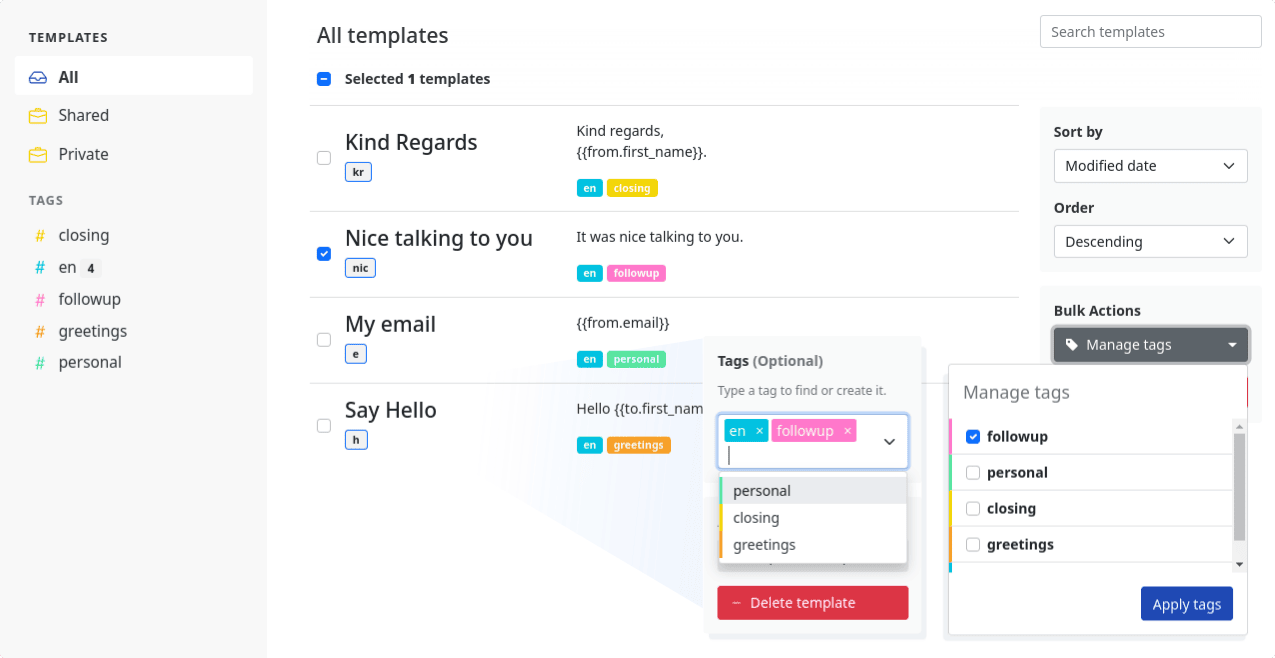 Create tags
Just like before, you can create new tags in the tag selector when editing a template. You'll have to type the new tag name in the selector and, if you don't already have a tag with the same name, press Return.
Delete tags
You can delete a tag by pressing the Delete tag button. This will remove the tag from all the templates it's used on, and delete it from your dashboard.
🎁 Using emojis in tag names
As an extra bonus, to add even more personality to your dashboard, you can now use emojis in tag names. Copy the emojis from your favorite emoji picker (like emojipedia.org) or from our emoji picker in the template editor, and paste them in the tag name field.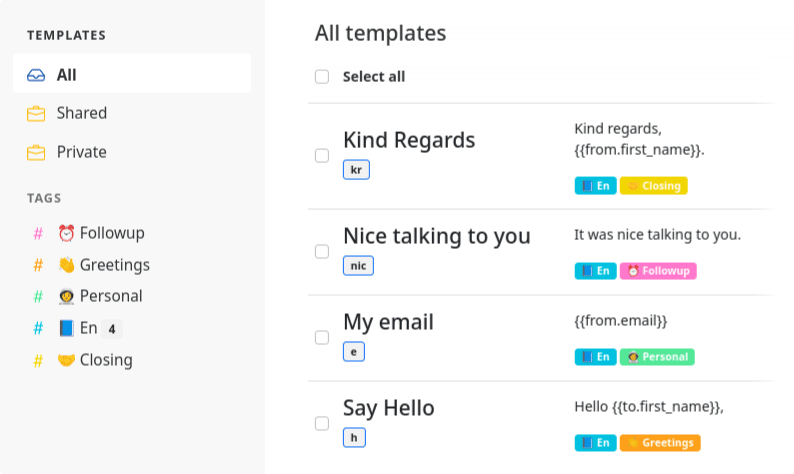 We know you've been waiting for these features for a while now, so we thank you for your patience and hope they'll help you better organize your dashboard.
Reach out on our support email address, or on Twitter @briskineapp, for any feedback or feature requests.