Gorgias Templates for Safari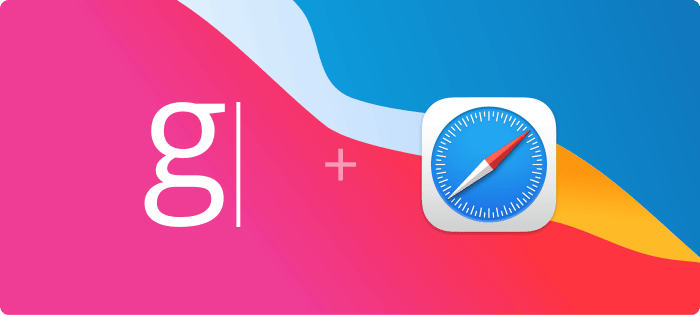 We have great news for macOS users. Gorgias Templates is now available for Safari!
You can download Gorgias Templates from the App Store on your Mac and speed up writing all your emails and messages.
After you install the app and enable the extension in Safari ➝ Preferences, the familiar G button will show up in the Safari toolbar at the top.
Click the G button to allow the extension to run on the current website, or on all the websites you visit.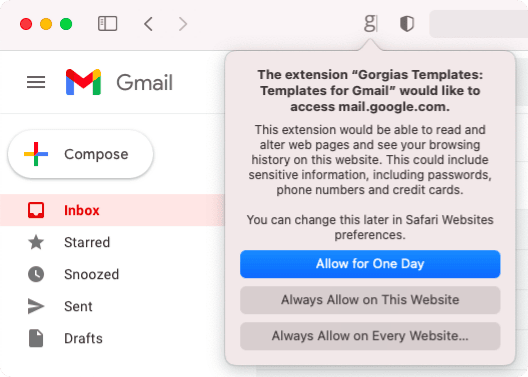 Once you've allowed the extension to run, you'll be able to use all the features you're used to. The G button in Gmail, the autocomplete dialog, template inserting with the Tab key and template synchronization will all work seamlessly.
If you already have an account, all of the templates you've used on other browsers are now also available on Safari.