Be part of multiple Briskine teams
Work with different teams, each with its own templates, on Briskine.
You can now be part of many different teams. Each team has its own templates, team members, and subscription.
Different teams in your organization can use Briskine for different things. The support team can use templates for replying to similar questions, while the sales team can use templates for outreach messages. These teams don't need to share templates with each other, and have separate team members.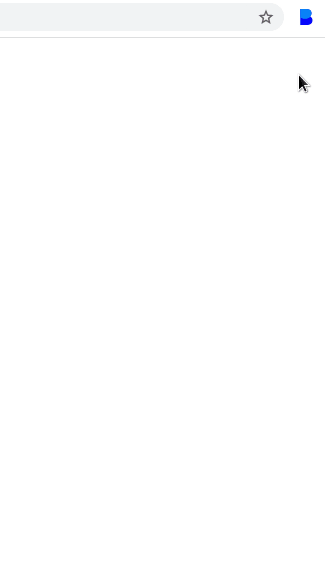 Sometimes it's useful to be able to use templates from a different team than your own, especially if you're juggling many roles.
The same goes if you're working with different companies using Briskine. They each have their own team and templates that don't need to be shared with each other.
Using our new multi-team feature, you can now use templates from different teams, using a single account.
If you've been invited to multiple teams, a team selector will show up in the browser popup and in the dashboard. You can use this selector to choose which team's templates you want to use.
In the browser, press the B button in the browser toolbar on the top-right, to see the team selector.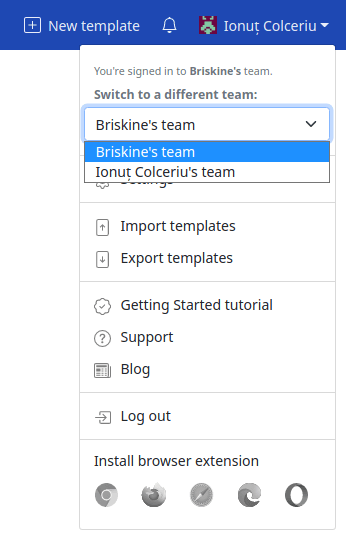 In the dashboard, you'll find it in the main menu, also on the top-right.
After you switch to the new team, you'll see the templates from the new team show up.
More features related to team management are coming up in future. Follow our Twitter account @briskineapp for the latest updates.